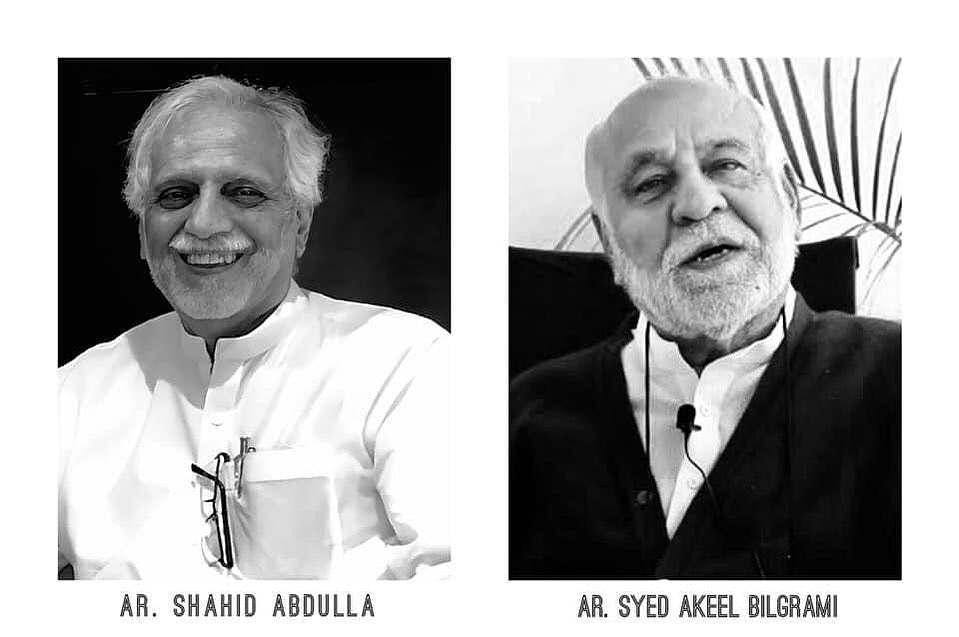 Founders of IVS, Ar. Shahid Abdulla and Ar. Syed Akeel Bilgrami have been listed as recipients of the civil award, Sitara-i-Imtiaz to be received on 23rd March 2022.
President Dr Arif Alvi conferred 126 civil awards on 126 individuals for their accomplishments and exemplary contributions in their respective fields.
Sitara-i-Imtiaz is the third-highest civilian award in Pakistan. It celebrates the services and achievements of practitioners that have actively helped improve the state of the country and its people.
We couldn't be prouder of our founders who continue their mission of bettering their cities, preserving heritage and giving back to the community.
Here's what Ar. Akeel Bilgrami had to say about the rejuvenation projects he's taken on.
"We're trying to rejuvenate the old city of Karachi. There's a growing consciousness today, and you see that in with the rejuvenation of urban areas of Karachi, where the emphasis is on the common man…the people on the streets. We hope to achieve something that hasn't been done before — something that's actually designed for the people." – Ar. Akeel Bilgrami.
Watch the whole interview here https://www.facebook.com/watch/?v=2043087069121973.
Ar. Shahid Abdullah took the initiative to save the 100-year-old Nusserwanjee Building by relocating it to Clifton and using it as the campus of our university. He co-founded his architectural firm along with his brother Arshad Abdullah. The company has expanded since the 80s and employs over 70 professionals. Some of the firm's most notable projects include Dolmen City (Karachi), CDC Building (Karachi) and MCB Center (Lahore).
Shahid Abdulla also helped found The Hunar Foundation (THF), a non-profit organization that offers vocational training to the youth so they can earn a livelihood as skilled workers locally and abroad.
Heartiest congratulations to our founders for this well-deserved appreciation!