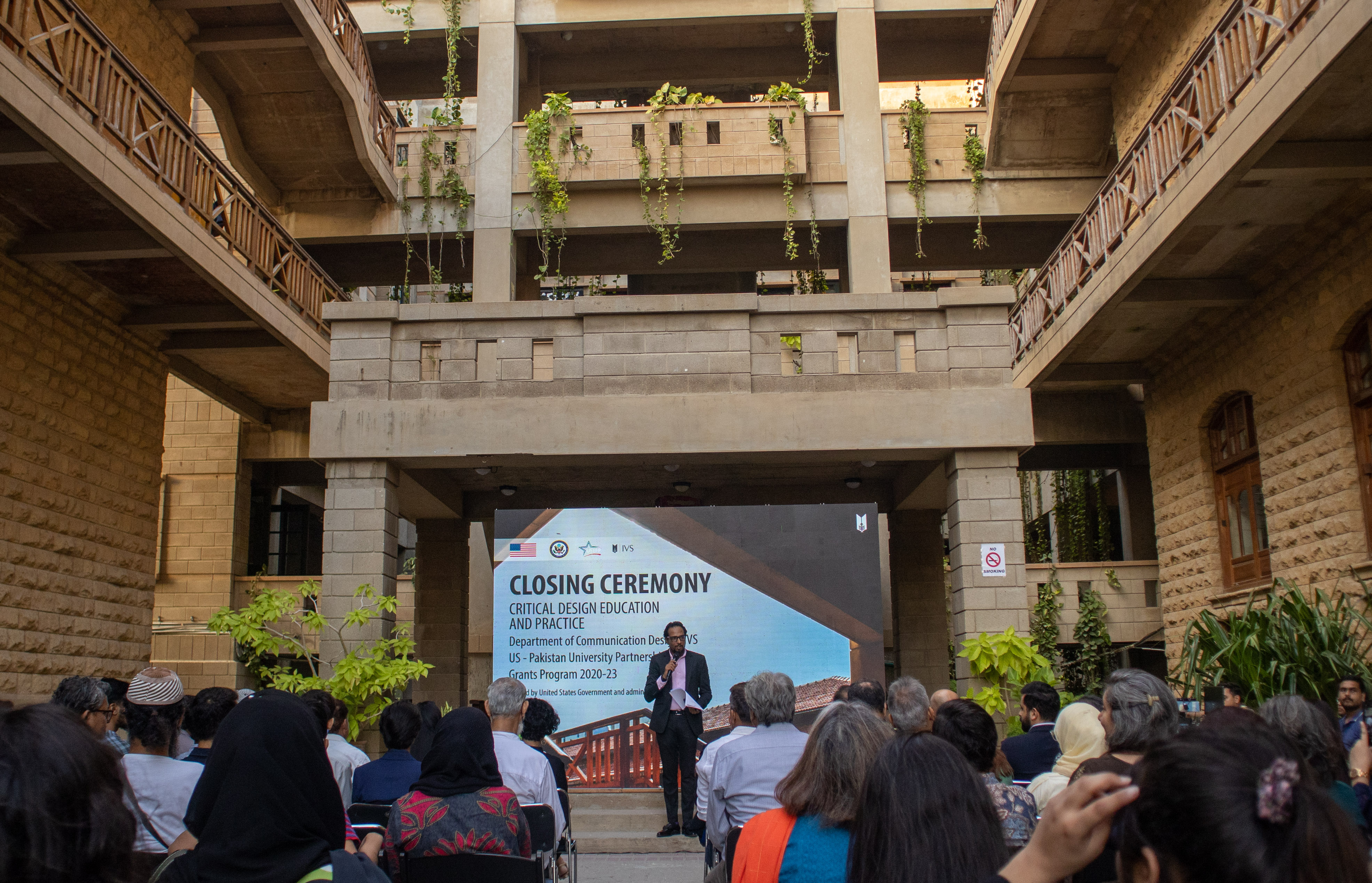 Indus Valley School of Art and Architecture Held a Ceremony to Celebrate the Successful Completion of its US-Sponsored, Critical Design Education Program
The year-long program was part of the US - PAKISTAN UNIVERSITY PARTNERSHIPS GRANTS PROGRAM 2020-23, funded by the US Mission to Pakistan and administered by the United States Educational Foundation in Pakistan (USEFP). This was the second grant received by the department and provided the opportunity for increased interaction between design departments of universities across Pakistan.
The grant encouraged collaboration amongst institutions to build a stronger ecosystem for the growth of design education in the country. This included the development of new courses with an emphasis on research, and faculty development to promote critically-oriented design education.
IVS created 3 key activities for the program:
Uraan - Curriculum Development Training
Justuju - Faculty Development Program, and
Khoj - Design Research Residency
The participants of these activities included faculty at the University College of Art and Design, Islamia University of Bahawalpur (IUB), SABS University of Art, Design and Heritages (SABSU), Karachi School of Art (KSA) and Arts Council Institute of Arts and Crafts (ACIAC). The workshops and training sessions were conducted by faculty members from Kennesaw State University (KSU), the partner for the earlier grant in 2014-2016, faculty members of IVS and leading designers, artists and academics from Pakistan.
The Principal Initiator (PI) for the Grant was Associate Professor Tazeen Hussain. A Closing Ceremony and exhibition of work produced during the various activities of the grant was held at IVS on 28th September 2022 and attended by representatives of the US Consulate and the partnering institutions.
You can learn more about the programme at https://cdepivs.com/.